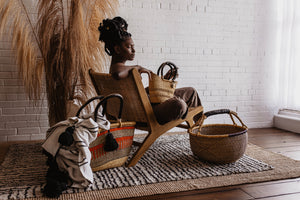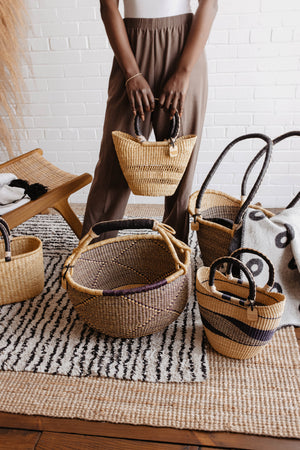 FAIR trade | artisan made
Hand Woven Ghanaian Baskets
Big Blue Moma partners with Ghanaian communities working to sustain their folk-art traditions.
Baskets that Make a Difference
Big Blue Moma's commitment to fair trade means your purchase directly supports Ghanian communities, allowing skilled artisans to earn a living wage from their work.
LEARN MORE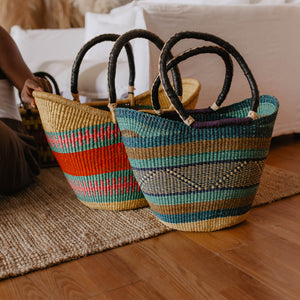 HAND-WOVEN
Original Works of Art
The beauty and magic of Ghanian baskets lies in their creation process. Each piece is crafted by hand using techniques developed over centuries.
LEARN MORE ABOUT GHANAIAN BASKETS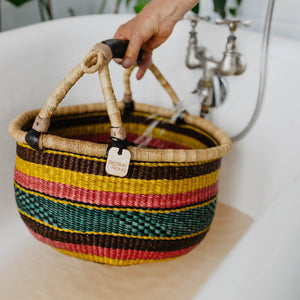 Natural quality
Incredibly Durable
Created from 100% natural fibres, Ghanian Baskets are incredibly durable and will offer years of use when properly maintained.
CARING FOR YOUR BASKET